You can't visit Hamilton without stopping at the Hamilton Gardens. With free entry and over 25 gardens to see, you can spend a whole day there and still not explore everything there is to see. Also, they are constantly opening new gardens or refreshing an existing garden.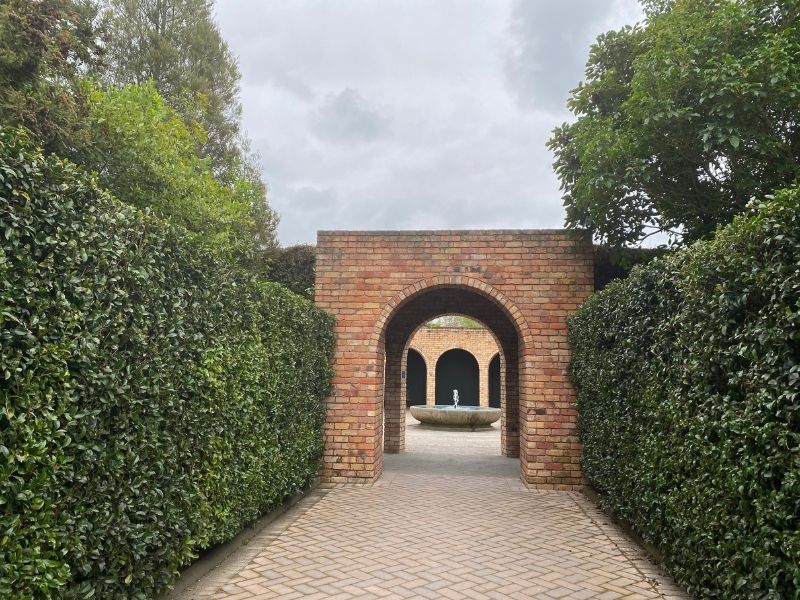 We went through on a very short time-frame on a guided tour and managed to see about 6 gardens, but it was a very quick stop at each one, it would be nice to linger a little longer and discover all the hidden things. I really liked the Japanese Garden of Contemplation as I found it so peaceful and restful. I also liked the Surrealist Garden with its oversized doors, and misshapen topiary trees.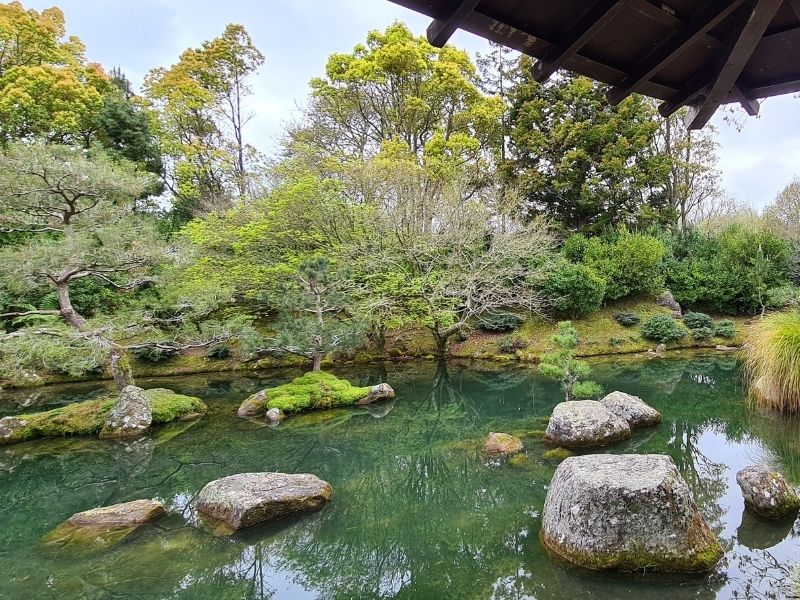 Being a vintage car enthusiast (as my parents belonged and owned a Jowett Bradford and Javelin), I particularly liked seeing the Mansfield Gardens which featured a Ford Model T Car, parked in front of a representation of Katherine Mansfield family house. The Mansfield Gardens is based on The Garden Party that she completed in 1922, and there are 'Garden Party' touches such as a marquee on the tennis court, small band in the corner of the tennis court, and afternoon tea set-up under the marquee.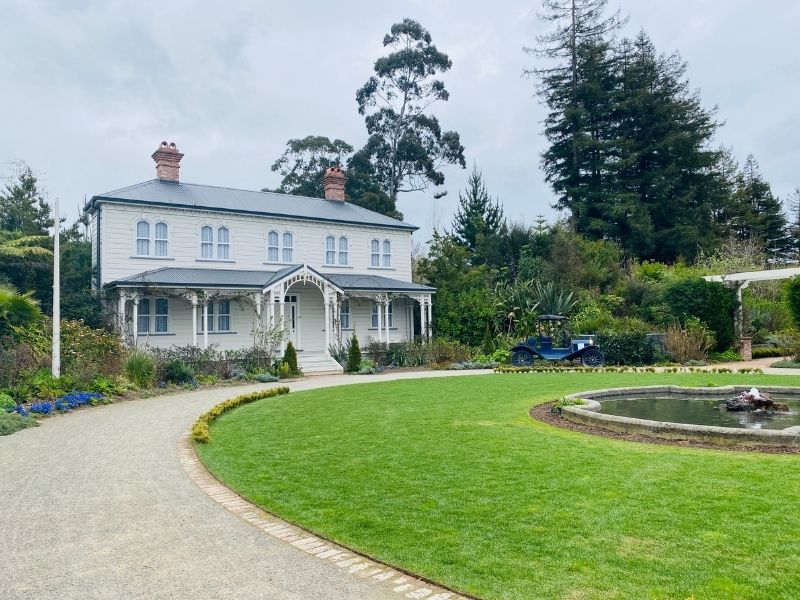 Although dogs are not allowed into the enclosed gardens or cemetery, they are welcome elsewhere in other areas so long as they are on lead and in the off-lead dog exercise area near gate 1 carpark.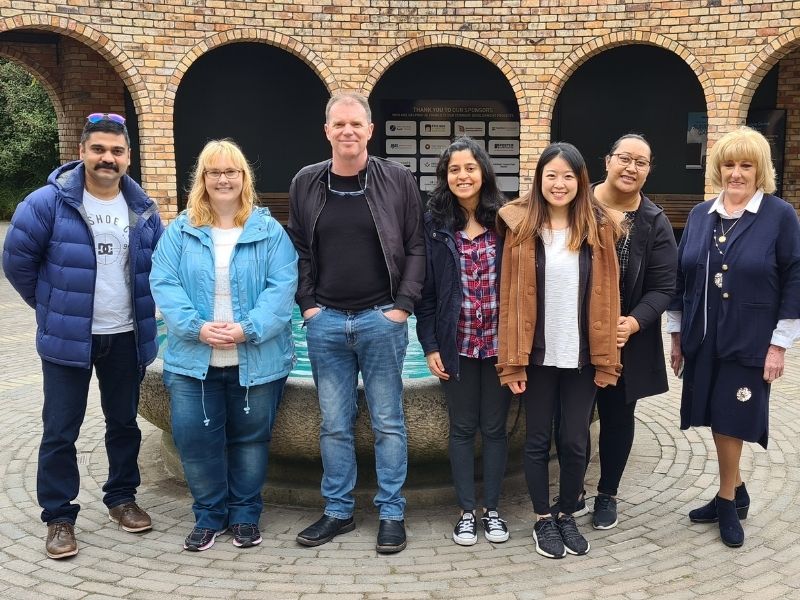 Located overlooking Turtle Lake is Hamilton Gardens Café which serves delicious cabinet and cook to order menu food such as Big Breakfast, Fish & Chips, Burger and Chicken Salad. With seating inside or outside, dogs are welcome. If you would prefer to have a picnic, they also do gourmet picnic baskets that you can enjoy in the Gardens. Basket includes sweet and savoury foods, plus blanket.